St Peter's has a variety of well equipped rooms available to hire for meetings, conferences, training and community activities. Free high-speed WiFi is available in every room.
All enquiries should be made to the Centre Manager on 01827 702636 or by email to text hidden, javascript required .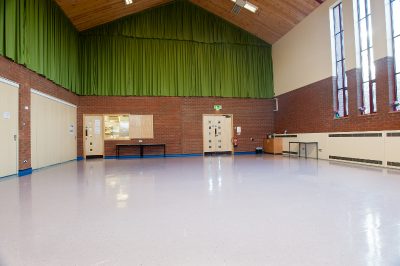 This is the main function room which can be adapted to a wide variety of uses and has a well equipped kitchen attached.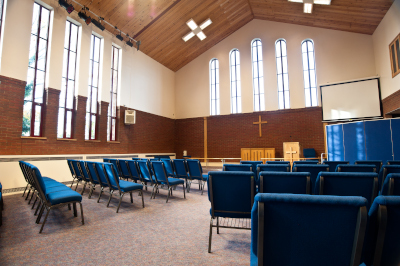 This hall, which is also used for the Church, is ideal for conferences and presentations and is equipped with both a large screen TV and a projector, both of which can be used with a laptop connection.
It has a capacity of 150.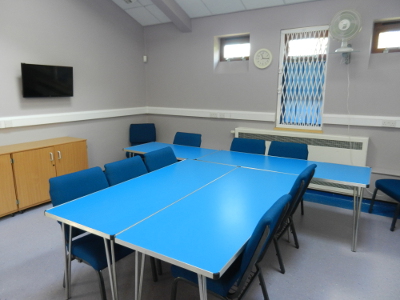 Our small Meeting Room with a capacity of up to 10 and equipped with WiFi and a TV you can connect up to your computer.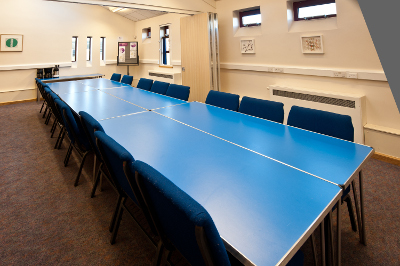 The largest of our Meeting Rooms with a capacity of 20 and is equipped with a large screen TV.
Normally hired as a single room but can be split to provide two smaller meeting rooms.